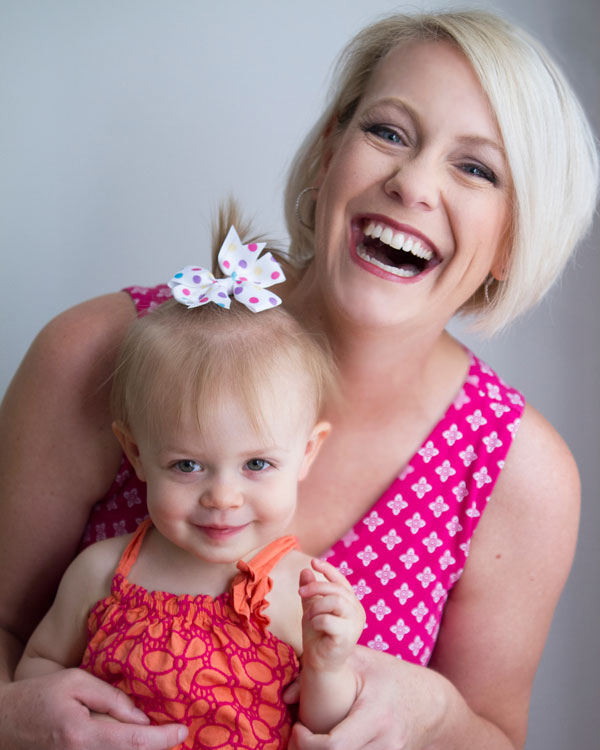 I guess you could say the musical theatre bug bit me kind of late in life. The first musical I was in was a college production of Pippin. But, my love for musical theatre started much earlier than that. Somewhere, probably floating around my mom's attic, there is a video of my first birthday party and you can hear the Original Broadway Cast album of The Sound of Music with Mary Martin playing in the background. As a child, I would throw Sound of Music sleepovers and walk around with my mom's slip on my head pretending to be Maria at the Abbey.
Music has always been a part of my life. I've been belting out show tunes for as long as I can remember, played piano since age seven, and other instruments along the way that didn't quite stick. My high school voice teacher asked me to sub for some of her preschool and elementary music classes and after teaching that first class, I knew that's what I was supposed to do: teach music.
I went to Indiana State University for Music Education, doubling in voice and piano. Along with studying classical voice, I really started to develop my love of musical theatre, and participated in the university's productions. I asked an art student to take my first headshot, sent in my audition cassette tape (yes, you read that right!), and auditioned and was accepted to sing with the College Light Opera Company in Falmouth, MA. We did nine shows that summer (a show a week), so I felt a little more caught up with all of my theatre friends!
After graduation, I got my first teaching job at a K-8 Catholic school. We put on 3 productions a year, the "big one" being the middle school musical. My first taste of directing! It was so exciting and I loved bringing my big visions of Annie, Jr. to the gymnasium stage! My students were inspiring and passionate and it was a complete joy to be a part of the process.
Over the past several years, I have had the opportunity to teach preschool music and movement (The Children's Circle at Second Presbyterian, Indianapolis, IN), elementary music (Westwood Elementary School, Greenwood, IN), music direct youth productions (Christian Youth Theatre and Footlite Musicals, Indianapolis, IN), and teach theatre classes, camps, and workshops (CYT, Young Actors Theatre, Ji-Eun Lee Music Academy, Wayne Township Educational Foundation, Indianapolis, IN). Some productions I've musical directed are Pippin, Seussical, Jr., Annie, You're a Good Man, Charlie Brown, Tom Sawyer, and Scrooge: The Musical.
On the performing side of things, I have been a part of various stage productions in the Indianapolis area, the Indianapolis Opera, Footlite Musicals, Booth Tarkington Civic Theatre, Carmel Community Players, and Buck Creek Players to name a few. Some roles I've enjoyed playing are Lily St Regis (Annie), Martha Jefferson (1776), Minnie Fay (Hello, Dolly!), Hope (Something's Afoot), Lois (Breaking Up is Hard to Do), and Mrs. Mayor of Who-ville (Seussical: The Musical). I really love playing silly and funny roles and getting to wear costumes and make-up! It's a lot of fun to pretend to be someone else, and still bring a little of your own silly side to the character.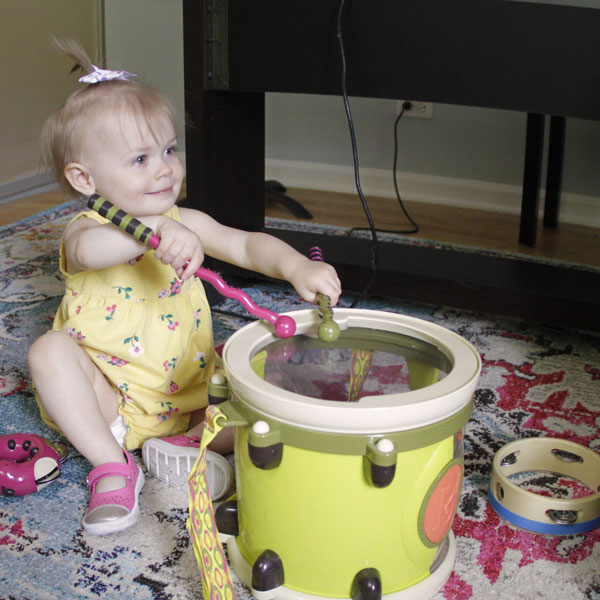 We moved from Indianapolis to Chicago during the summer of 2015. Since moving here, we have had a beautiful and spunky little girl, Sami Jo. I've been singing at our church, First Presbyterian of Evanston, and helping out with the children's choir. Sami Jo is very active in Music Together classes. She's been matching pitch since six months old, and I hope I had a little something to do with that!
In my private studio, I have worked with kids of all ages and all levels. Some of my piano students have played in church services, school talent shows, and placed in piano competitions. Some of my voice students have competed in voice competitions, auditioned for musical theatre, and become voice majors in college. Some of my students prefer to just sing in the shower or play the piano to relax. I'm always enthused to kindle your creativity and help you reach your musical potential.